At Baxter, we are committed to saving and sustaining lives and creating stronger communities.
Every day, we strive to make a meaningful difference in the lives of the people who depend on our products, and in the communities where we live and work.
Volunteerism
We are actively engaged in creating long-term, meaningful change in our communities, and to offering our colleagues a place to pursue rewarding careers by giving back. We volunteer our time and resources, helping implement sustainable solutions to challenges facing our communities, acting as mentors and role models, and assisting those most in need.
2017 Volunteerism Stats:
1,200 community events across 38 countries
57,000 hours volunteered
Baxter Employee Engagement Programs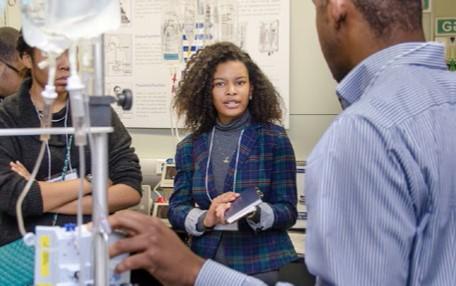 Scholarships
The Baxter International Foundation Scholarship program provides renewable scholarships for post-high school education for children of Baxter employees worldwide. Awards are in support of undergraduate study and are merit-based. A third-party agency evaluates all applications.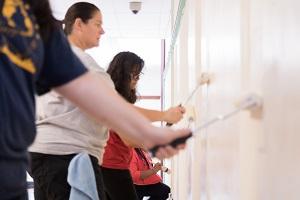 Dollars for Doers
Through the Dollars for Doers program, employees around the world can convert time volunteered into grants for their favorite charities. Ten hours of volunteering can be converted into a $100 grant for an eligible charity.
Baxter Employee Disaster Relief Program
The Baxter Employee Disaster Relief Fund was created to help employees who are facing financial hardship from property damage following a natural disaster. The fund relies primarily on individual donations from Baxter colleagues. Baxter International Foundation provided seed funding and covers all administrative costs to allow 100% of employee donations to reach fellow colleagues.